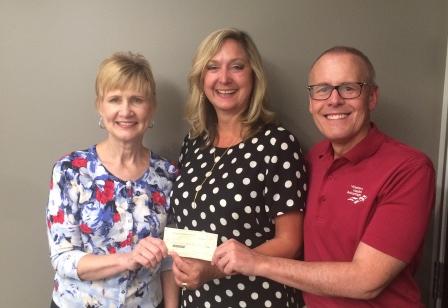 WEAVE Receives $3,500 Grant
Thank You Sierra Sacramento Valley Medical Society Alliance
WEAVE is excited to announce that they were selected by the Sierra Sacramento Valley Medical Society Alliance (SSVMSA) to receive a $3,500 grant to support health services for clients who stay at the Safehouse!
The funds will be used to purchase supplies that are needed in the medical room at the Safehouse throughout the year.
*Pictured Kim Majetich, Past President and Community Health Chair, Beth Hassett, WEAVE CEO, and Garry Maisel, President, WEAVE Board of Directos.