Sex Trafficking
Sex trafficking is a form of modern-day slavery in which individuals perform commercial sex through the use of force, fraud, or coercion. Sex traffickers frequently target victims and then use violence, threats, lies, false promises, debt bondage, or other forms of control and manipulation to keep victims involved in the sex industry for their own profit. 
Technical Definition: Sex trafficking is the recruitment, harboring, transportation, provision, or obtaining of a person for the purposes of a commercial sex act.
Victims of sex trafficking are often found in the streets or working in establishments that offer commercial sex acts, i.e. brothels, strip clubs, pornography production houses, etc. Such establishments may operate under the disguise of: massage parlors, escort services, adult bookstores, modeling studios and bars/strip clubs.
Facts about Sex Trafficking:
Women and children who have been trafficked for the purpose of sexual exploitation experience a significantly higher rate of HIV and other STDs, tuberculosis, and permanent damage to their reproductive systems.
Human Trafficking is the second largest criminal enterprise in the world, after drug smuggling and arms dealing.
The average age of a young woman being trafficked is 12-14 years old.
More than 2/3 of sex trafficked children suffer additional abuse at the hands of their traffickers.
There are anywhere between 600,000 and 800,000 victims trafficked through international borders every year, which does not include the millions trafficked domestically within their own countries.
According to estimates, approximately 80% of trafficking involves sexual exploitation, and 19% involves labor exploitation.
Trafficked children are significantly more likely to develop mental health problems, abuse substances, engage in prostitution as adults, and either commit or be victimized by violent crimes later in life.
Statistics and information found at:
National Human Trafficking Resource Center
U.S. Department of Health and Human Services
While trafficking is a largely hidden social problem, many victims are in plain sight if you know what to look for.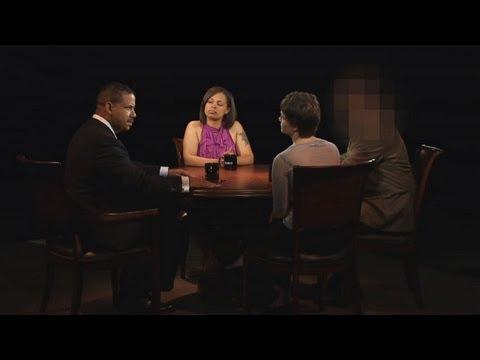 Watch this powerful episode from KVIE's Studio Sacramento regarding Human Trafficking in Sacramento. Featuring: Mandy Taylor( WEAVE), Leah Albright-Byrd (Bridget's Dream), and Undercover Officer (Sacramento County Sheriff's Office) join host Scott Syphax to discuss Human Trafficking.