KIM
World premiere of award winning, short documentary
WEAVE is declaring October to be Domestic Violence ACTION Month and encouraging community members to take bold action to end violence. We envision a month of collective and individual acts creating momentum to affect immediate and sustainable change for survivors, their families, schools, faith communities, businesses, and our region.
To launch this effort, we are honored to host the world premiere of KIM, an award winning, short documentary about hope, resilience, and strength to overcome domestic violence. The recipient of a dozen leading film festival awards and nominations, KIM is an eight-minute documentary that tells the personal story of Kimberly Dawn Landle, a classically trained ballerina who used dance to find a safe space while overcoming domestic violence.
Join us here Friday, October 7 at 12:00pm PST // 3:00pm EST for the world premiere or watch the film anytime during the month of October to have your participation counted as an act against domestic violence.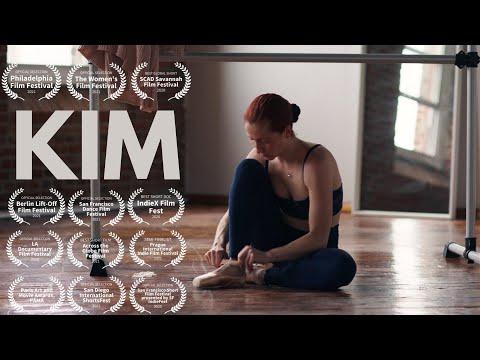 In support of WEAVE's vision to end violence, please continue your October ACTIONS by making a contribution. Your contribution will support survivors of sexual assault, domestic violence, and sex trafficking. Your contribution will be put to immediate use to ensure survivors and artists have the support they need to be safe, heal, thrive, and create. Click here to make a contribution. For all donation questions, contact donate@weaveinc.org or 916-319-4909.
Kimberly Landle is the founder of Klassic Contemporary Ballet Company in Philadelphia. A native of New Jersey, Landle began her training at the age of two, studying under the direction of The Kirov Academy of Ballet, ABT, Broadway Dance Center and others. She performed as a soloist with DanceSpora and served as the company's rehearsal director. Kimberly is also a dance teacher and choreographer.