Support WEAVE at Rhythm N Rims
A Sacramento Kings Foundation Event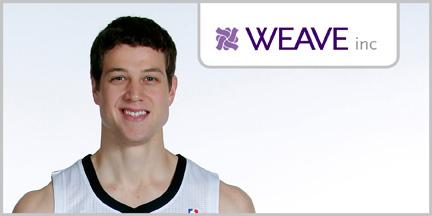 Join the Sacramento Kings Foundation and WEAVE for the inaugural Rhythm N Rims 5K walk and community celebration on Sunday, October 28. The morning will kick-off at Power Balance Pavilion with walk registration at 8:00 am and the walk will begin at 9:00 am. Following the walk, enjoy entertainment, interactive booths, kids' activities, food and fun! Please participate in this 5K and support WEAVE's fundraising efforts! Registration fees are $20 for adults, $15 for youth 6 to 17 years, and free for children 5 years and under.
Participants who also raise funds on behalf of WEAVE will earn tickets to an evening VIP event at Power Balance Pavillon! The more you raise, the more you earn: If you raise… then you receive…
$20 registration fee Rhythm N Rims t-shirt
$100+ T-shirt +1 upper level event ticket
$250+ T-shirt +2 upper level event tickets
$500+ T-shirt +2 lower level event tickets
$1,000+ T-shirt +2 premium level event tickets & meet & greet with Kings Talent
$1,500+ 2 tickets to exclusive VIP pre-event reception featuring live entertainment, meet & greet opportunity with Kings talent, the headlining entertainer & Kings row seating for the event
All incentives and prizes are based on funds raised by individual walkers by October 20.
To qualify for prizes, all donations must be received by the Kings' Foundation by "Bank Day" on October 20. Donations may be turned in to WEAVE or the Sacramento Kings' Foundation in advance or join us on October 20 from 10:00 am – 6:00 pm at Center Court in Arden Fair Mall.
General admission tickets to the evening event will be available for purchase.
The evening portion of Rhythm N Rims will begin at 6:00 pm with doors opening at 5:00 pm. This reception will consist of a mascot dunk contest, a 3-point challenge, additional basketball-related activities and an exciting half-time concert.
For more information about Rhythm N Rims, please visit www.rhythmnrims.org