Suited for Success
YOUR POWER SUIT CAN POWER ANOTHER. Learn how.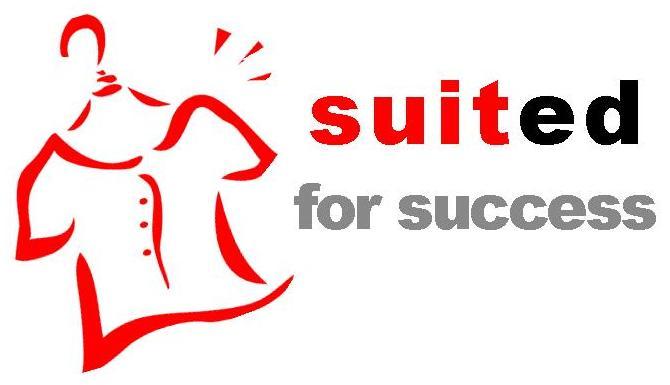 Established in 1999, WEAVE'S SUITED FOR SUCCESS program annually provides professional clothing and career development services to hundreds of women and men in Sacramento County who have experienced domestic violence or have been sexually assaulted. WEAVE'S SUITED FOR SUCCESS program grew from the need to assist domestic violence victims attain economic independence. A lack of financial freedom is a common factor that binds abused women to their abuser. Many of our clients leave all material possessions behind and come to us with only the clothes on their backs. To successfully obtain and maintain employment, our clients must present a professional and confident image at the interview and on the job.
We address the "Catch-22"– If a woman does not have a job she cannot afford career clothing. Yet, without appropriate attire for an interview, she cannot get a job.
THE PROGRAM
Through SUITED FOR SUCCESS clients receive over $100 worth of professional work clothes from WEAVE Thrift Arden. Clients, assisted by a personal shopper, select clothing appropriate for their career choice ranging from khakis and collared shirts to professional suits – all donated by generous people in our community. With their new work appropriate clothing, these women are confident and ready to present their best first impression to their employer.
THE FUTURE
It is our goal to expand SUITED FOR SUCCESS to provide our clients with continuing professional and personal development opportunities. Through monthly seminars covering topics ranging from interview skills and appropriate workplace dress and behavior to budgeting and savings, SUITED FOR SUCCESS can empower survivors of domestic violence and sexual assault to establish economic independence and create a stable environment where they, and their children, can thrive and flourish.
YOU Put the Power in the Power Suit
The program relies upon the quality donations it receives from individuals and businesses in our community. We appreciate your donation of professional, work-appropriate clothing, shoes and accessories.
Donations are received at WEAVE Thrift Arden and are tax deductible.
"The Suited for Success program has helped me with being able to work everyday. I have a professional position with the State of California. When I came to WEAVE, I only had the clothes I had been wearing at the time I left my abusive relationship. I truly am grateful for this program and what WEAVE has to offer those of us in need." -Graduate of Suited for Success. -
Frequently Asked Questions
What is SUITED FOR SUCCESS?
Established in 1999, SUITED FOR SUCCESS is a program run by WEAVE to provide interview-quality professional and business casual clothing to victims of domestic violence and/or sexual assault in the greater Sacramento area. Suited for Success also offers seminars to support our clients' continuing professional and personal development.
Who are your clients?
The vast majority of our clients are victims of domestic violence who have sought counseling or shelter. Many of our clients come to us with only the clothes on their backs. Obtaining stable employment is a critical step to victims reclaiming their lives and supporting their families.
Where are you located?
We run our program through WEAVE Thrift Arden located at 2401 Arden Way, Sacramento CA 95825. Donations may be brought to the store seven days a week during the following hours: Monday – Saturday 10-3 or Sundays 12-3. Additionally, look for our specially marked donation bins at local businesses.
What kind of clothing do you accept?
Notwithstanding the program's name, in recent years workplace dress codes have relaxed and therefore we are in need of a wide range of work-appropriate clothing. Suited for Success appreciates your donation of new or gently used professional suits as well as business casual clothing, shoes and accessories. We accept:
• Blazers, sweaters, and blouses
• Dresses, slacks and skirts
• Skirt and Pant Suits
• Coats
• Shoes
• Accessories (jewelry, belts, scarves, purses)
Is my donation guaranteed to go directly to a Suited for Success program graduate?
A large portion of the clothing we receive is "purchased" by our clients with vouchers issued through our programs. However, donated merchandise may be sold or consigned with ALL PROCEEDS going to support WEAVE programs, including Suited for Success.
Is my donation tax-deductible? Do you provide a tax receipt?
Yes. WEAVE is a 501(c)(3) non-profit organization and donations to WEAVE Thrift and the Suited for Success Program are tax deductible to the extent provided by law. We provide a signed tax receipt but do not assess the value of your donation as that is the privilege and responsibility of the donor.
Do you accept men's clothing?
Yes. Although the majority of our clients are women, on occasion their teenage children or men, who have been subjected to domestic violence, utilize our services. Additionally, donations of professional men's clothing are in great demand at our Weave Thrift Store, and the sale of these items generates revenue used to further WEAVE programs, including Suited for Success.